Translation & Interpretation Agency
Our agency, specialized in translation and interpreting, was founded in 1989. We have acquired a reputation for quality and reliability with the major convention centres and large companies. Our customers' loyalty is based essentially on their confidence in us and on our experience and know-how. We are also appreciated for our responsiveness in terms of finding the most suitable solution to needs and follow-up of interpreting and translation assignments. ATTIC today is one of the top translation and interpreting agencies in southeast France.
Our business ?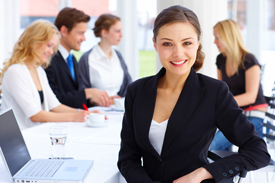 We provide translation, localization, proofreading and adaptation services for all types of documents and Internet sites in over 20 languages, with technical support that always keeps up with the latest technological developments. We are present every year in over a hundred multilingual meetings thanks to our teams of professional interpreters selected according to the assignment's specific linguistic and technical needs. We offer these services for all types of events, meetings, seminars and conventions all over the world.